Connection to Community
Bbalmed  was created out of a connection to community and the old ways. For centuries we have been gathering and pressing the seeds from our gardens to create healing or soothing remedies. Some of this has been lost or simply forgotten but nature has continued to provide, even if we have not harvested its full potential. Even though Bbalmed promotes balms for a healthy and glowing skin, you should also work alongside a holistic approach of practicing a wholistic routine of eating well, exercise and activities that are good for the soul to have radiant skin. By living a healthier life we contribute to a healthier environment. 
Bbalmed takes the best of what the Tablelands has to offer and creates balms that are as rich as the soils from which the seed grow. All plant oils are beneficial as they feed good enriched vitamins, fatty acids and antioxidants into our skin.  At b balmed the two oils that are pressed locally are papaya and green coffee seed oils which are the heroes in our nutrifying night and day defence balms. 
No oil is identical, some are similar, some have a higher or lesser omega fatty acids, some have different vitamins however each oil has its own uniqueness and by blending a few different oils together, packed with vitamins, Fatty Acid's and antioxidants b balmed has formulated a product that has a complete balance for feeding, nourishing and protecting your skin. 
Melissa Bond
Owner/Formulator
I have lived an extraordinary life, fulfilled from the ups and downs of experiences, travelling, the friends I have made and always to have a go at what life throws at me.
Three years ago, Candy MacLaughlin, GM of Skybury farms, began a conversation which progressed into 'lets do this' and then to 'okay here we go'.
Both of us with the similar ideas of creating from the point of view of a circular economic system of reuse and regeneration of products or materials in an environmental and in a sustainable way. To have small footprints on our planet and hold values aligned with earth care, people care and to be able to share the excess.
I have chosen to spend the last third of my life creating with passion and from that zest of life that harbours in my heart.
So began our collaboration of using the not saleable grade of papaya and green coffee seeds, to cold press into oils to create plant powered beauty products to nourish & maintain healthy skin.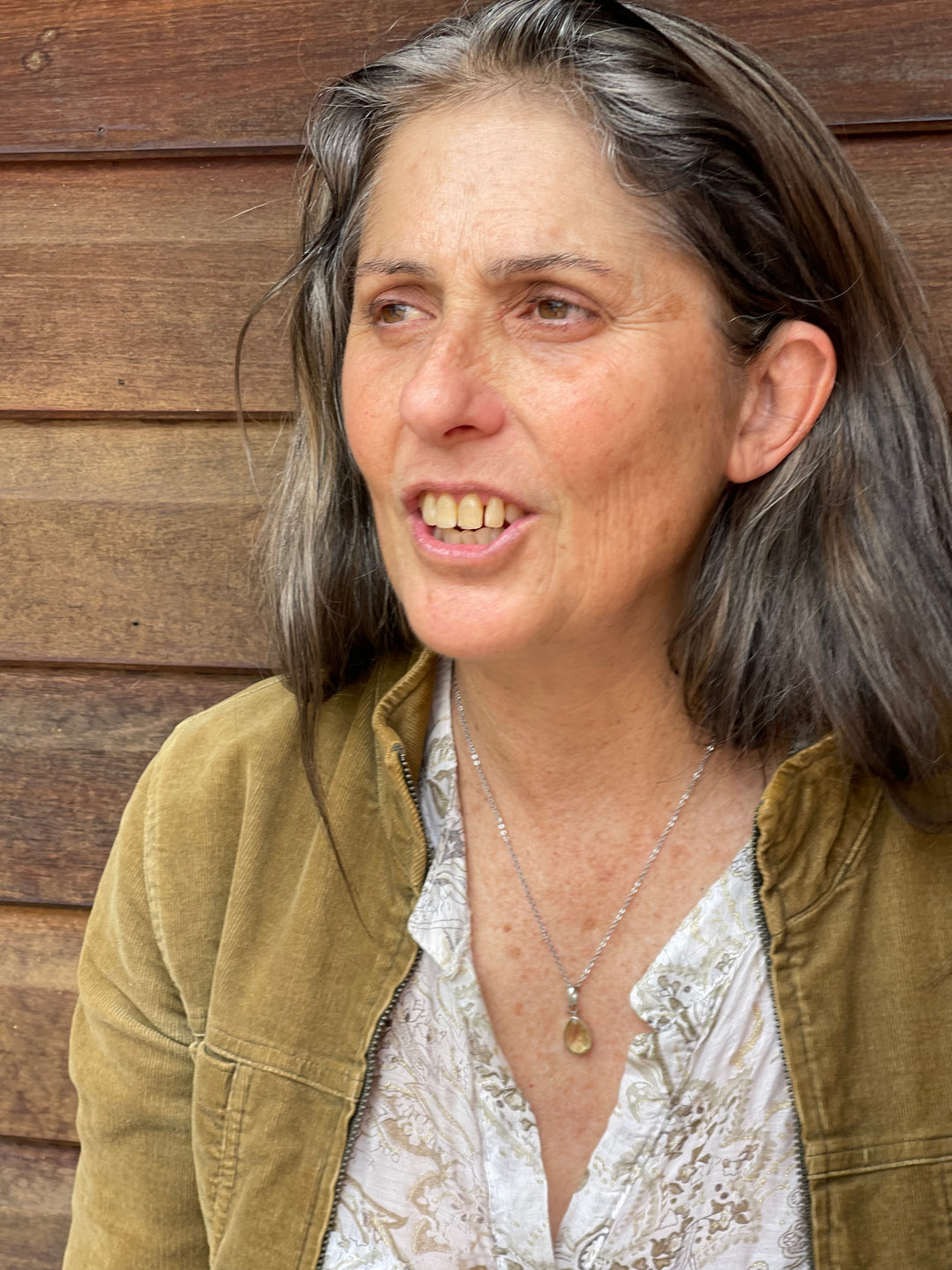 Candy MacLaughlin
A passion for business, family, developing new products from non-traditional sources and seeing an idea come to life.
I am the General Manager for Skybury Farms, a family owned and operated entity that my parents purchased when I was 10 years old. I am now raising my three children Sam, Jacob and Lizzie on the plantation and teaching them the importance of passion, hard work and community.
After re-joining the business following a break when my kids were very small, I found my niche in the value adding space. I was bothered by the amount of product that could not be sold due to the tight market specifications. The solution presented itself in the form of collaborations with other like-minded individuals or companies. I love the creative aspect of this and thrive on the collective success that each of these opportunities has created.
Our values and aims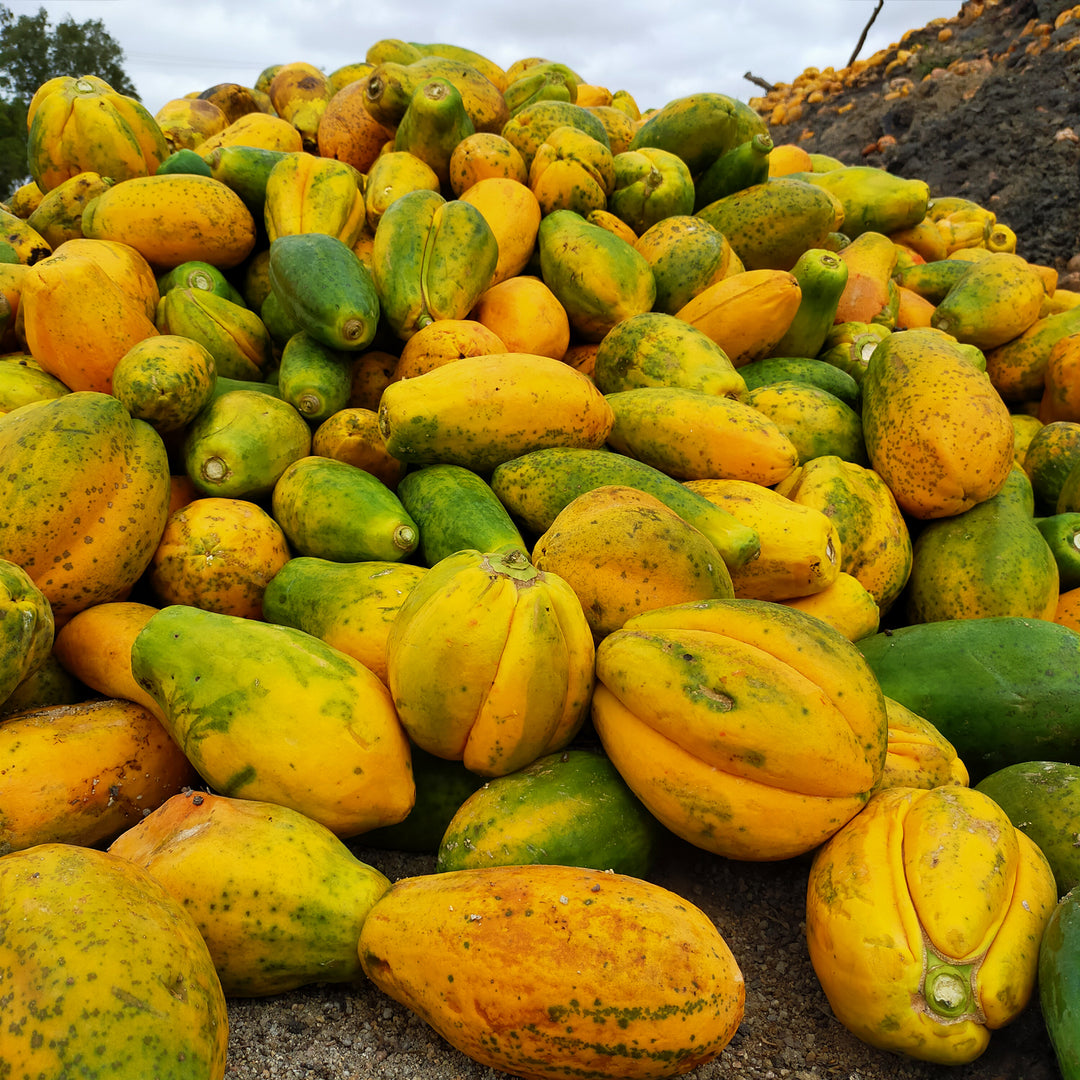 Reduce Waste
To reduce the amount of waste from local farms by using the seeds from the produce which is not graded for sale. To create a product that suits compostable packaging to lessen materials that do notbreak down in our landfills. A product 100% natural in its both luxurious for the skin and formulated to hold in a Kraft push up tube which is sustainable for our environment and great for travelling.  
Our Skin
Our skin holds us upright by wrapping around our organs, muscles and bones, our skin protects us from the external elements so by feeding our skin with natures stored oil we maintain the cell structure and in turn create a healthy youthful appearance for both male and female bodies. 
We harvest the seeds by hand, they are then placed into a cold press extraction which turns the seed into plant oils that feed our skin. The oil is crafted with other plant oils to create and blend them with other plant oils, butters and waxes to feed, nourish and protect our skin.  
Small Batch 
B Balmed products are created and made in small batches, by hand, locally in Mareeba, North Queensland.